Dr. Lauren L. Gutenberg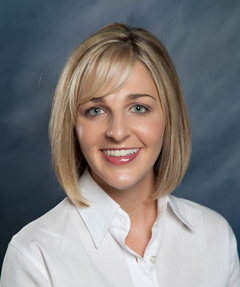 Dr. Gutenberg was born and raised in southern California. She completed her undergraduate education at the University of Redlands where she obtained a Bachelor of Arts degree in biology with minors in chemistry and Spanish. In continuing her education, Dr. Gutenberg attended Loma Linda University School of Dentistry in southern California where she received her Doctor of Dental Surgery. While attending Loma Linda University, she participated in dental mission trips to Orange Walk, Belize, Pacoima, California, and Mecca, California. During her dental training, she completed a pediatric dentistry internship at Harvard School of Dental Medicine. She then received a Master of Science in Dentistry degree and completed a pediatric dentistry residency program at Loma Linda University School of Dentistry. Dr. Gutenberg was thrilled to become a first time mom in May of 2019 when she had her son, Uriah.  Dr. Gutenberg is just as excited to announce the birth of her daughter, Elle, in March of 2021.  Dr. Gutenberg's husband, Dr. Riste Simnjanovski, is a former dean at California Baptist University and is currently a Professor of Public Administration.  She and her husband enjoy spending time with their children, traveling, and reading. Dr. Lauren is thrilled to be providing quality and compassionate dental care to children in southern California.
Dr. Steven J. Niethamer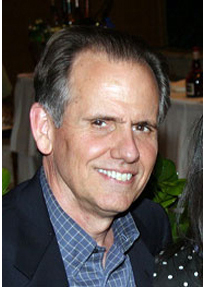 Dr. Steven Niethamer's philosophy is to provide the best possible dental care for children in a friendly environment and to advocate for children's welfare in any way that he can. Dr. Niethamer obtained his Bachelor of Arts at UC Riverside and then attended the Washington University School of Dentistry in St. Louis, where he enjoyed all aspects of dentistry. After receiving his dental degree, he spent three years as a commissioned officer in the Indian Health Service on a number of remote locations in Nevada and Arizona. There he spent much of his time providing extensive dental care to children and fell in love with pediatric dentistry. He received his pediatric dentistry training at Harbor/UCLA Medical Center in Torrance. He has been board certified by the American Board of Pediatric Dentistry since 1991 and recently was inducted as a Fellow into the American College of Dentistry. He is on staff at Desert Regional Medical Center. In addition to providing outstanding dental services to the pediatric community, Dr. Niethamer is also very active in professional organizations that promote and advocate for oral health.